Joshua Tree Engagement
We met these two through these two. David+Madison were guests at their wedding and we unknowingly even took a couple photos of them there. A few weeks after that wedding we got an email from Madison asking us if we could be part of their wedding. Would it be embarrassing to admit that we responded not only saying heck yes but also asking them if we could be friends? Because that's just the feeling we got from them, that we instantly wanted to be friends and to go on a camping trip together. Thankfully that didn't creep them out (or maybe it did, too late now guys!).
In her email Madison told us that they met at a friend's birthday party where they became friends before dating a few months later. And the entire time she admitted she had a major crush on him. These two are freaking cute together. They're naturally sweet with one another and most times while we were photographing them we found ourselves just shutting up, not having to tell them to do anything because their actions said everything we needed from them: that they simply loved each other.
Every year David goes on a boys camping trip to Joshua Tree and even though Madison had never been, she'd heard enough stories knowing how otherworldly it could be out there in the desert that she wanted to finally experience it with him. And us. In tow with our cameras.
As they were changing into another outfit, we were planning on getting in the car to drive to another location. But as we stood there watching the sun go behind the boulders, the skies slowly started to change.
Next thing we saw the skies were dazzling in purple with light pink puffy clouds and we knew right then we weren't going anywhere. We just wanted to soak it all in.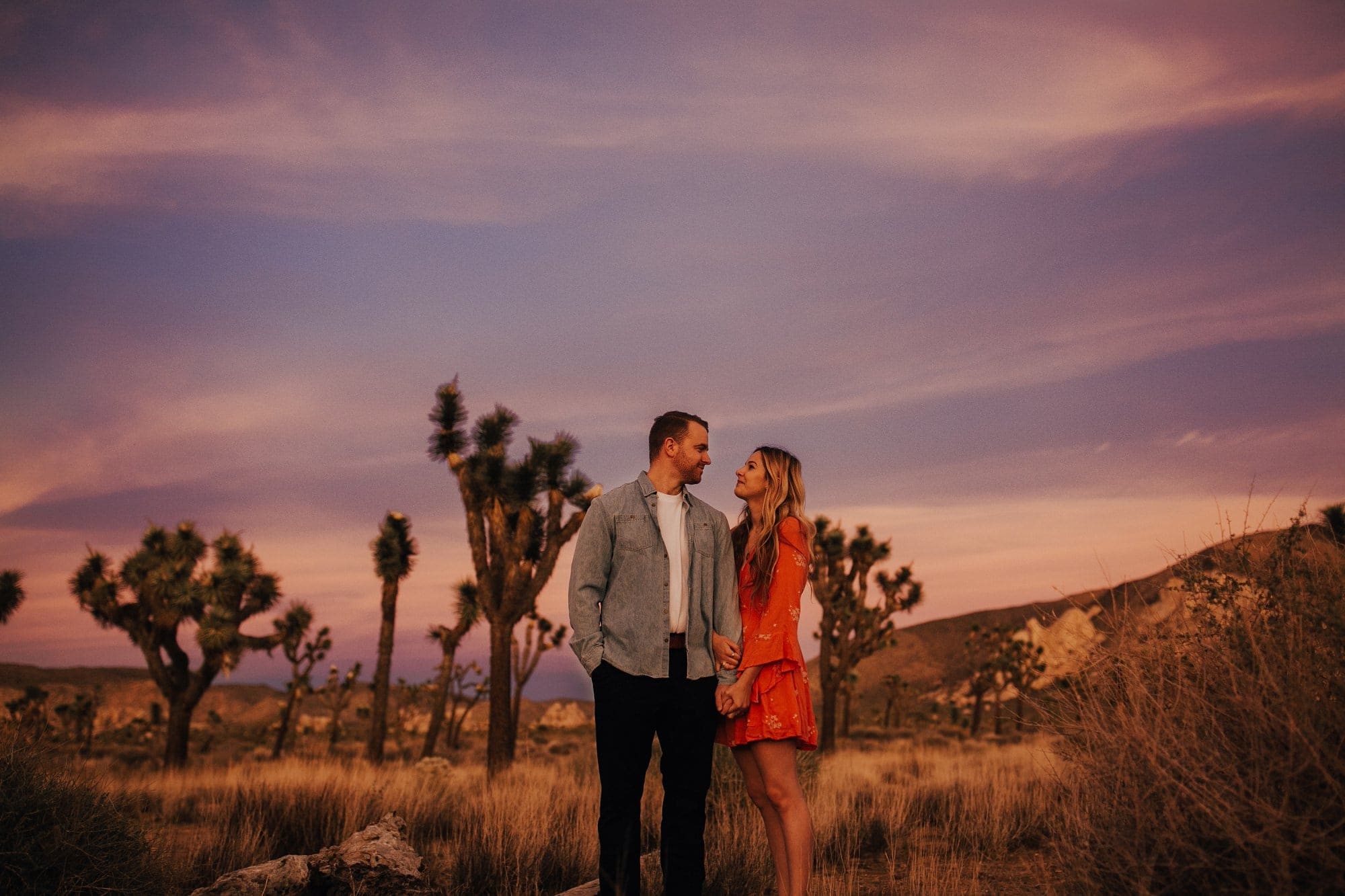 Madison. She'll throw a mean smize at you but ultimately her big smile is what will have you swooning.