The York Manor Wedding
When Eric+Allison first emailed us they told us all they really wanted was pizza and beer for their wedding. We were instantly hooked. Their original venue closed down though so they scrambled to find another place – and boy what an alternative The York Manor was! This historical place was once a church but restored into a gem of a venue to get married at. It's in front of a busy street but nicely tucked in surrounded by a front and back yard while the inside of the building is all white walls (which is heaven for most photographers!).
But first they got ready at The Ace Hotel in Downtown Los Angeles and listen bbs if there is one advice we can give you when you're planning your wedding is to really think about where you're getting ready at, it makes such a difference in your photos and really sets the tone for your day (another post due for that).
We loved everything about this day from the style, the couple, the venue, literally every choice these two made. We should've known we were in for a good one from their session.
This York Manor Wedding is featured on Junebug Weddings so make sure to head over there to read more about the decisions Eric+Allison made, especially loved the addition of one their readings during the ceremony. These two are so freaking awesome. We are so proud of this team.
This is the song they played when Allison walked down the aisle. We freaking love this version by Flo. Play and scroll through real slow.
Getting Ready at The Ace Hotel Los Angeles
Wedding at The York Manor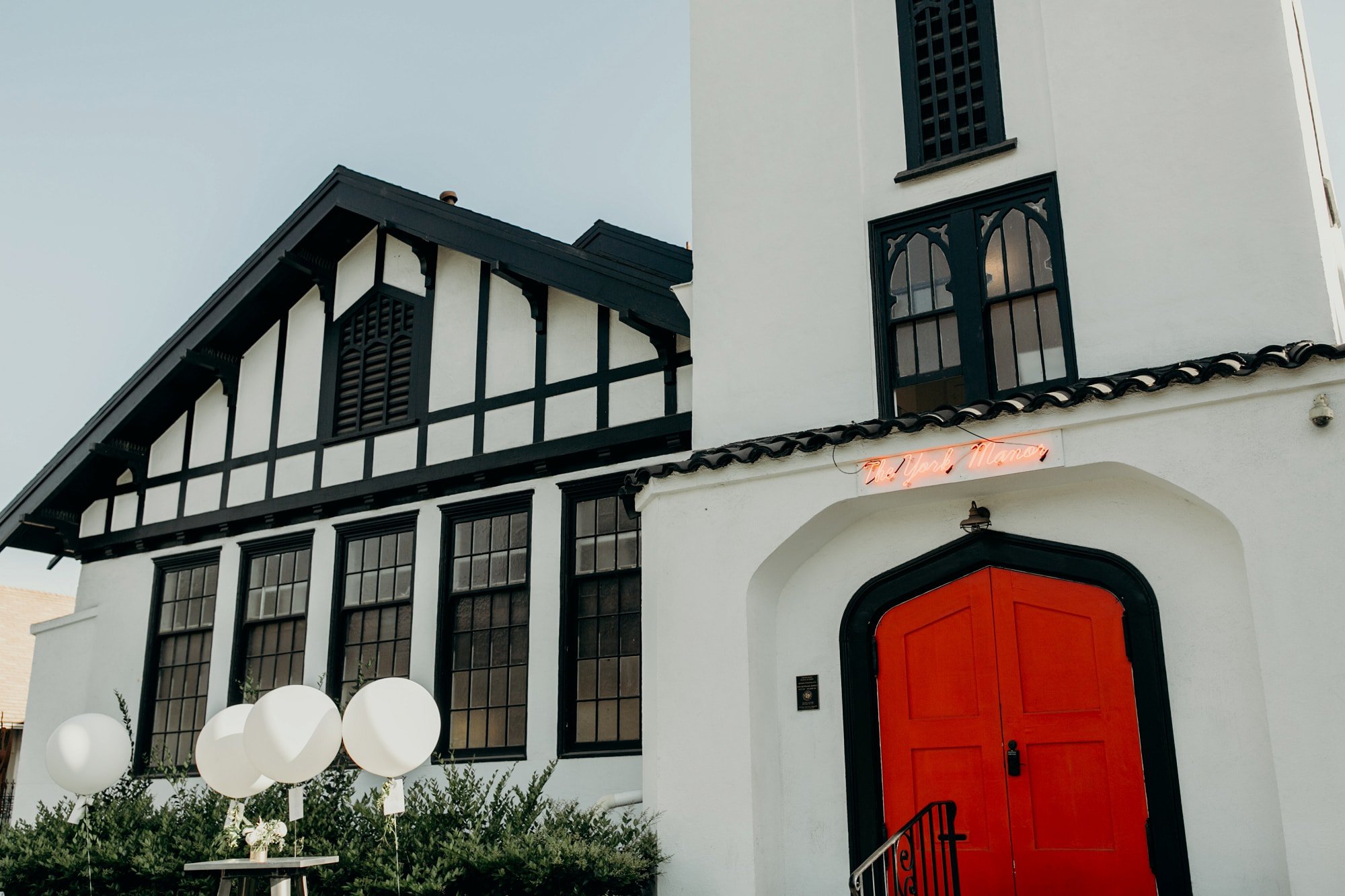 CREATIVES //
Photographer: Joe+Kathrina
Coordinator: Palm and Pine Events
Getting Ready: Ace Hotel Los Angeles
Venue: The York Manor
Flowers: Earthbaby Flowers
Catering: Olive Wood Pizza
Cake: Donut Friend
Stationery: Minted
Hair+Makeup: Devon Duff
Wedding Dress: Anais Anette
Cookie Favors: Cookie Munster
Groom's Suit: JoS. A. Bank
Groomsmen's Suit: The Black Tux