Casa Cody Wedding
Part II
We met these two on a cold evening in New York at their favorite spot Sel Rrose — they were all too good to be true through email, so us an anxious pair sweating under all our layers just tried to keep our cool — and with every open smiled laugh Lauren made we continued to fall in love with their light and heart. A year later we were seeing them again in the desert at Casa Cody.
Meeting friends they've had since grade school. Hearing stories about high school Lauren from her sisters. Talking with their New York friends as they marveled at all the green that surrounded us. It all felt like fresh out of the oven bread — warm, soft and so inviting. Each person showing what we saw in Steve+Lauren the first time we met them.
The night before their wedding the desert clouds opened up, clapped thunder and rained into the early hours. Come morning, the clouds broke and the sun shone brightly down.
A photo of her mama sitting in the corner, watching over every tear shed and every laugh shared. Loud cheers as each person walked up the aisle. Tears from every single person standing next to them as they exchanged promises in front of a fallen tree with the mountain landscapes in the background. As they sealed their vows with a kiss, the sun dipped behind them. Gold paper origami cranes sitting center of the tables shining from the string lights. Frank Sinatra's New York New York ending the most perfect night. The day was all a blur but the most perfect blur if there ever was one.
This wedding meant so much to us. We held onto it tight and it will be one we won't soon forget.
If you missed Part I from this wedding you can see that here.
Happy one year Steve+Lauren. Let's meet again soon at Sel Rrose for a round of drinks.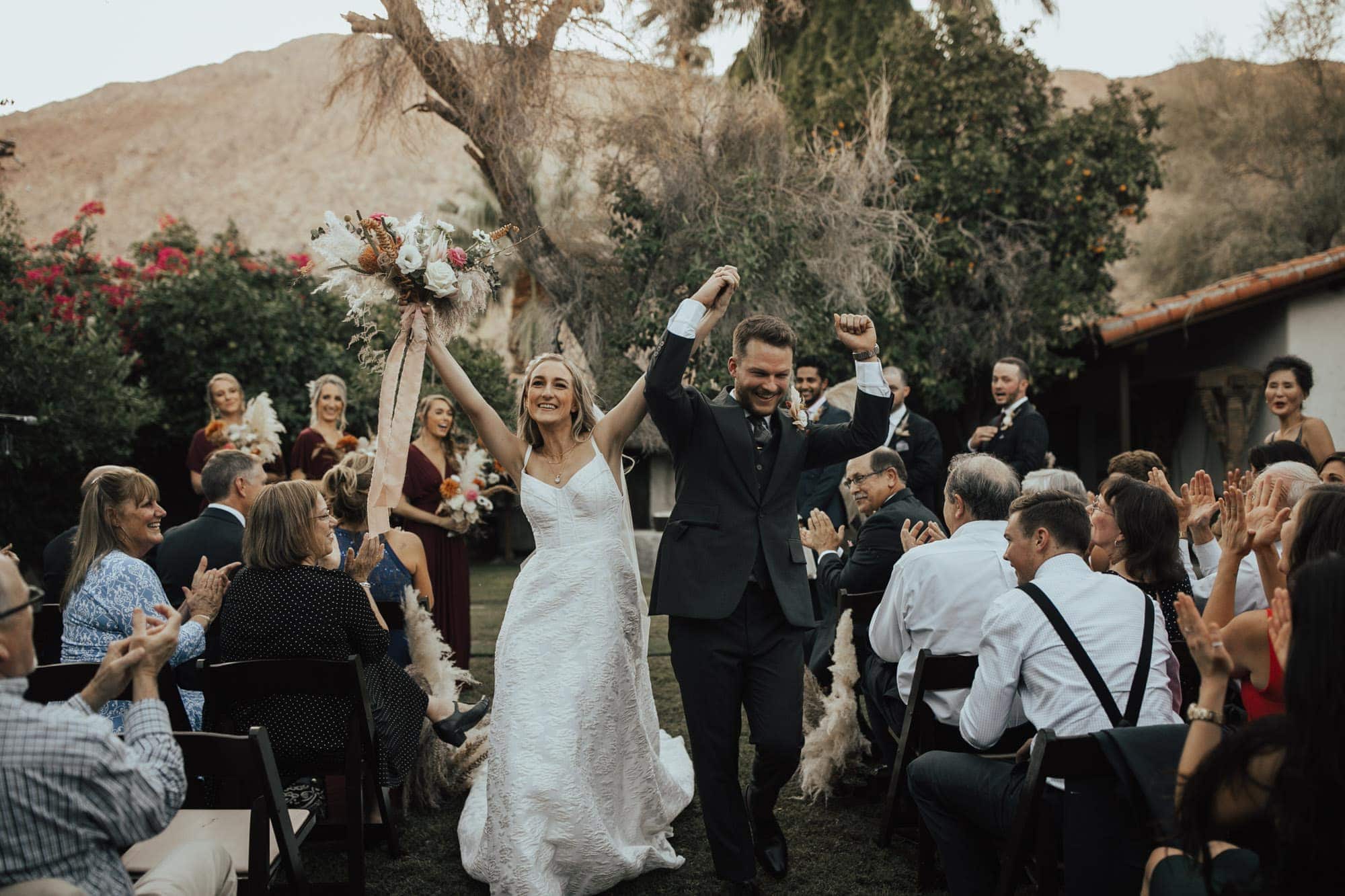 This wedding was also featured on Junebug Weddings here.
Group hug to this team.
Photographer: Joe+Kathrina
Venue: Casa Cody
Coordination: Courtney of Kelsey Rae Designs
Flowers: Love Her Madly
Dress: Lela Rose from Gabriella New York
Shoes: Lotta From Stockholm
Accessories: Diana Deane Bridal
Hair: Babe Hair by B
Makeup: Alexis Nicholas
Bridesmaids Dresses: Lulus
Groom's Attire: HVRMINN
Officiant: the one who introduced these two Tahseen Chisti
DJ: Bel Downie / Swami
Bar: The Tiny Tavern
Stationery: Minted
Taco Bar: Tacos Mora
Dessert: The Baked Bear Temecula